A Day in the Life of a Pilcro User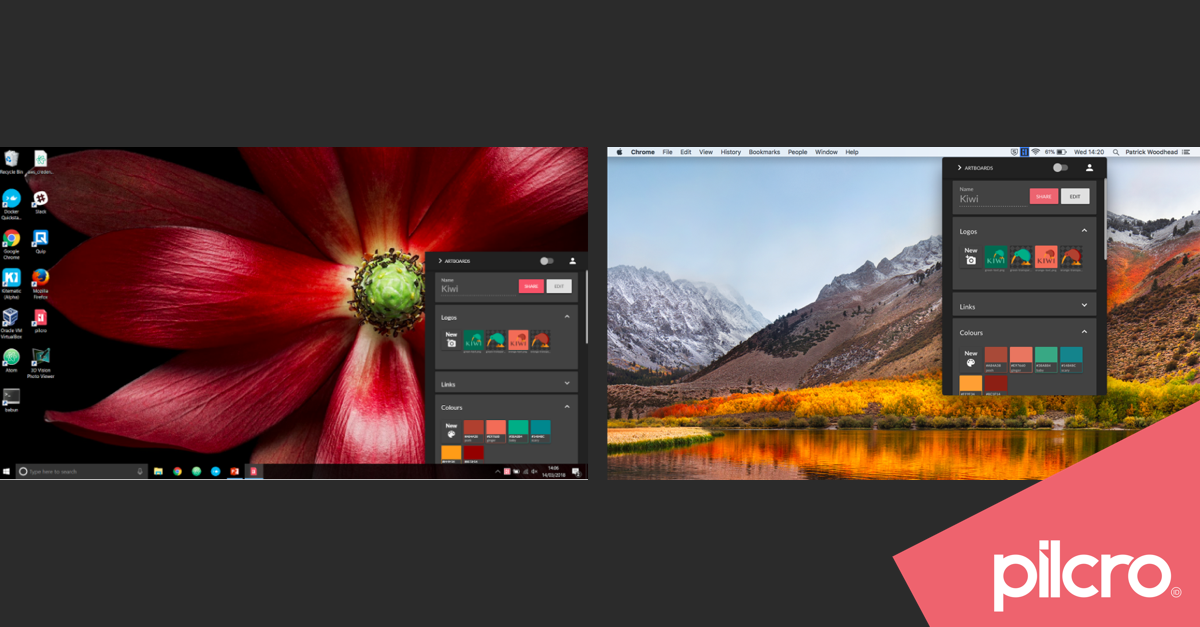 A day in the life of a Pilcro user…
Hi, I recently signed up for Pilcro and I'm loving it.
Today, I started a new creative brief for a client called Kiwi. They wanted me to come up with a marketing campaign for their new product.
My first meeting with them was at 11am, so I thought I would prepare some stuff before the meeting. I wanted to get a feel for Kiwi's brand and identity.
It was a beautiful spring morning in London and there was also a spring in my step.
Once I had had my shower, eggs and coffee, I opened up my laptop and headed straight to the Pilcro website. I noticed that their website had a new look!
It turns out that they recently went through a rebrand (thanks to working with the brilliant Paul Thwaites). The new style seemed to reflect Pilcro's link to G-Suite with its use of the Material-UI style and philosophy. I guess if they want to sell brand consistency then they should be practicing what they preach! I was impressed.
On the Pilcro homepage, there was a big input box asking me to put in a domain name. I entered my client's domain name, kiwiexample.com.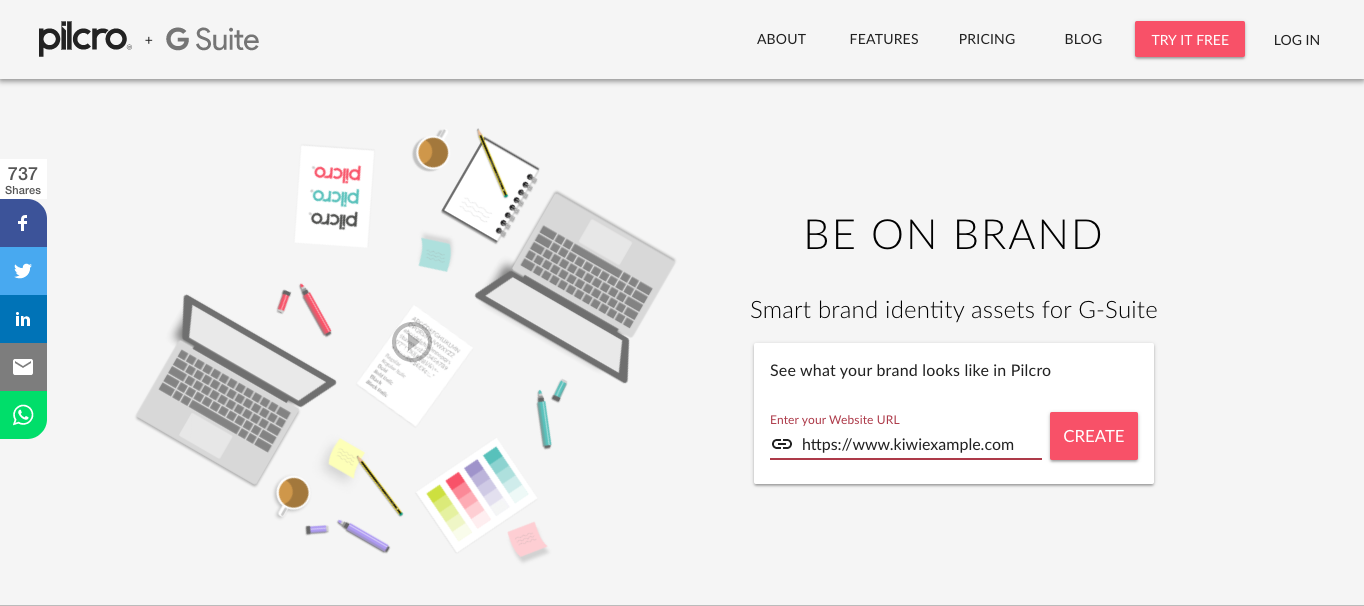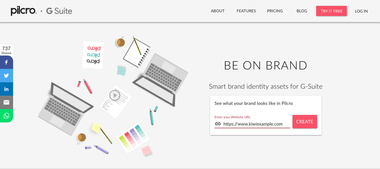 Create Artboards instantly
I was immediately taken to a Pilcro Artboard full of my client Kiwi's brand assets! Pilcro had auto-generated a Pilcro Artboard based on my client's domain name.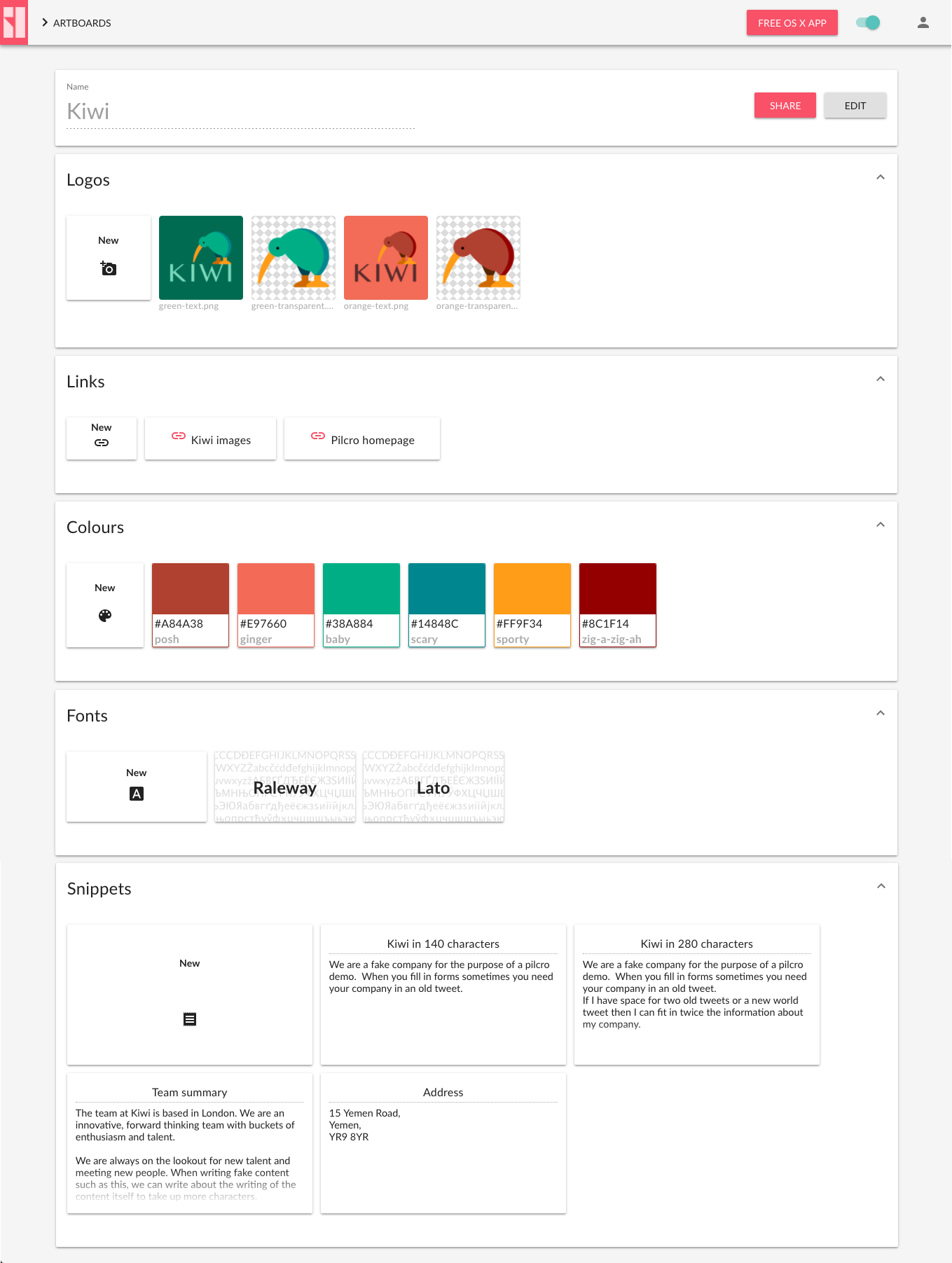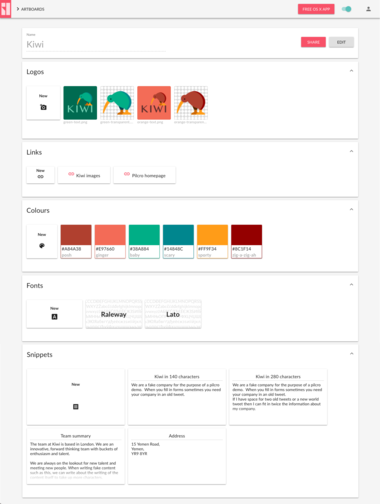 Kiwi Artboard on a light background (you can switch between light and dark backgrounds)
Well that was a good start. Within the first minute of the day, I was equipped with the building blocks of my client's brand. No more waiting for emails asking for colour codes or logos. Just ready to crack on.
My client's Artboard reminded me of Masterchef, in particular, those moments when a chef cooks up a "deconstructed" take on a classic dish.
At this moment, I was the chef, and I had, in front of me, a deconstructed brand. But I wasn't going to stop here and serve it. I was about to start playing around with these brand elements before my 11am meeting.
Mac and Windows app for instant access
At the top of the Artboard was a button saying "FREE OSX APP". At first, I was a little bit skeptical to press it because I didn't know whether or not it was part of my Pilcro subscription. Adding to that, I also work on a Windows Computer in my office, so I was hesitant to get the Mac app when I also needed a Windows App.
However, I got in touch with Patrick (patrick@pilcro.com), and he assured me that my subscription meant I could use all the different types of app. I could view and use my Artboard in the Web app, in the Mac app and in the Windows app!


He also assured me that, if I didn't like the Mac App, I could simply delete it, so there was no harm in giving it a try.
Encouraged by his words, I immediately downloaded the Mac app and logged in to my Pilcro account using my Google Login.
At once, I had access to the Kiwi Artboard I had created (well, that was created for me) in the browser.
I then opened up my favourite design platform, Sketch, and also Google Slides and began creating some ideas, all the time grabbing Kiwi's brand elements out of the Kiwi Artboard in the Pilcro Mac app from my menu bar.
From the Logos and Images section of the Artboard, I was able to formulate some marketing ideas, by playing around with how they had set up their logotype.
From the snippets section of the Artboard, I was able to get a hang of their brand identity and tone of voice and this meant I was able to create some compelling copy for their campaign.
From the colours and fonts sections of the Artboard I was able to immediately format the copy I had written, so that it looked exactly like the copy on their website.
Multiple Artboards
At 10:30am, a call came in from a previous client Koala. My contact had lost one of his colour hashes for their project and was also unsure of which exact file was their new latest logo.
I was able to immediately switch from the Kiwi Artboard to the Koala Artboard in Pilcro. In fact, I deal with multiple different projects, which all require a different Artboard. It turns out that with my Pilcro subscription, I can have as many Artboards as I want!
Sharing Artboards
I was about to download the latest logo from the Koala Artboard and copy the colour hash into an email, when I just thought… hey, why don't I just share the Koala Artboard with the whole Koala team?!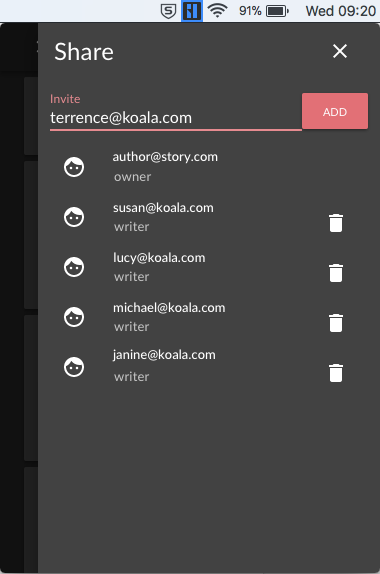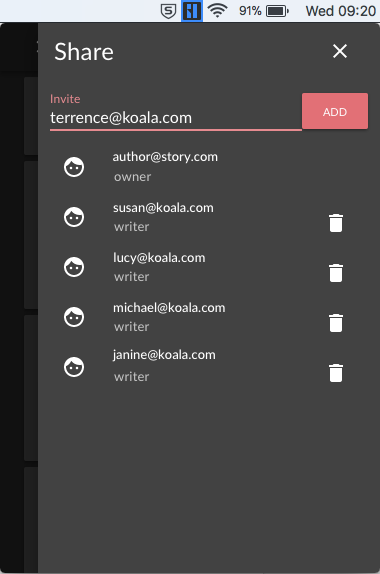 I clicked the share button on the Koala Artboard and added my contact at Koala's email address. He was then immediately able to look at the same Artboard and get hold of all the information he needed. He later informed me how much this sped up his work process now that he was able to simply click-to-copy all the brand assets out of his Pilcro Mac app.
It was time to set off for my meeting with Kiwi.
Meeting with Kiwi
When I got to my meeting, my client was so impressed with my consistency to their brand. I told them all about Pilcro and they immediately went to Pilcro.com and bought a subscription for their whole company. And even better if you are a small team, Pilcro offers free brand management software for G-Suite!